Ripe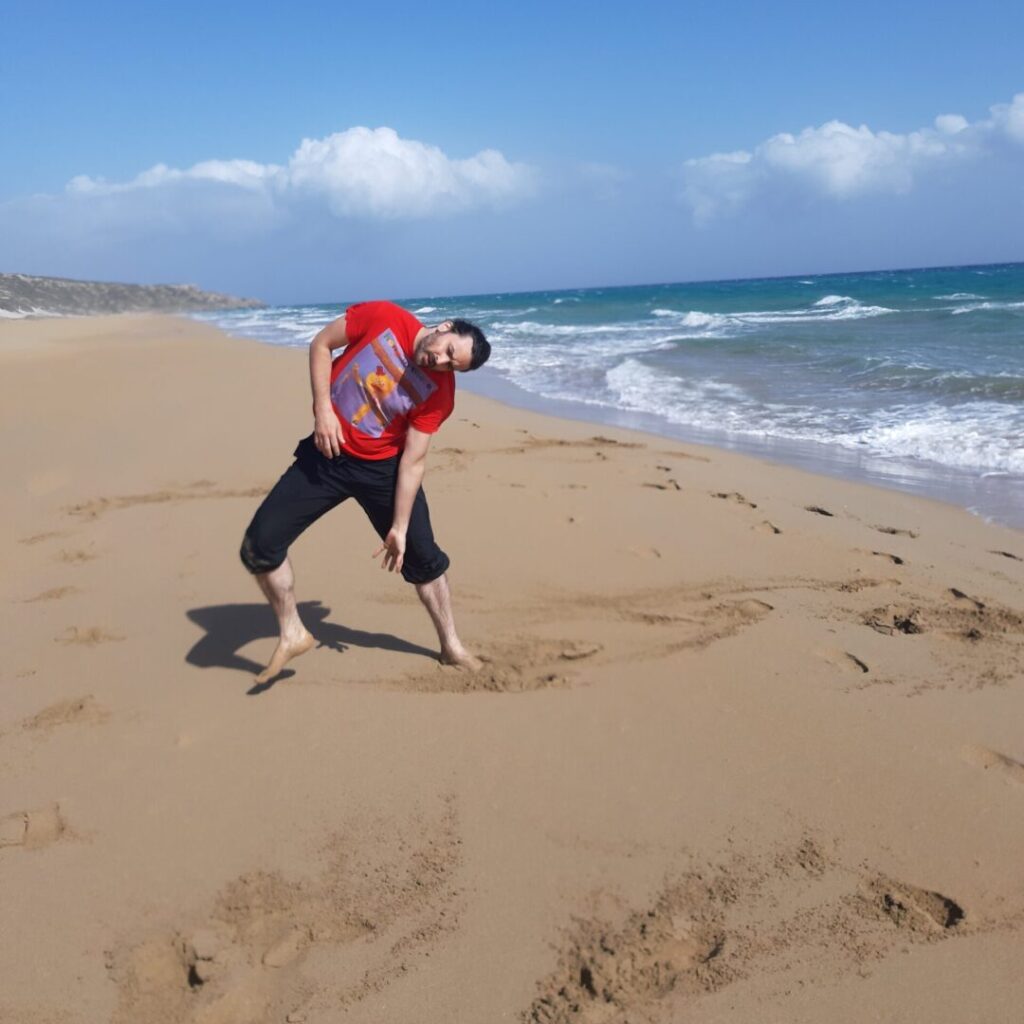 Ripe is a performance that renews the relationship of the classical cellist to a repertoire piece, the Kodaly sonata. To allow this renewal, as the cello chord cannot be changed, it is the cellist who is modified. Each of the three movements of the sonata is preceded by a long dance solo, through which his body is completely transformed: exhausted, of course, but also open, rediscovered, reworked, stretched, burning, anchored, conscious.
To dance, he uses the methodology of Ioannis Mandafounis, which has the rare quality of adapting and sublimating all bodies (of all ages) instead of normalising them and demanding youthfulness. In this method, based on improvisation, the dancer's emotions are the driving force behind the movements. The body and the space in which it evolves become echo chambers for these emotions. This is where the virtuous circle of interdisciplinarity is created: the emotions created by Kodaly's music are further amplified by the dance; those created by the dance are further amplified by the music. You could say that there is a "feedback" between the two disciplines.
Thus the sonata, on one hand freed from the automatisms of interpretation that are unavoidable after twenty years of practice, and on the other hand nourished by the emotions of the dance, will be discovered by the performer and the audience as an unheard-of and new work. In return, the dance will benefit from the idiosyncrasies of the cellist's body and from all the music with which it is charged. It will also be a unique experience for the audience, since traditionally dance and music are entrusted to separate artists rather than, as here, passing through one body.
Artists :
Brice Catherin, Ioannis Mandafounis and Jonathan O'Hear
Performance
7,9,11,14,16,18 June 2022
20h
Flux laboratory
5, rue de la muse
1205 Genève
T +41 22 308 14 50